The APP
Ansofy App
Customizable
‍You have the tools to create your own personalized feed with as many selected languages, sources and categories as you want from across the world.
You can change your settings whenever you want.
Search Engine
You can filter as well as manually search for publications, articles and keywords. This makes it especially easy when you know or have an idea what you're looking for.
Broad selection
‍You can access a great and broad selection of news, magazines, trade press and articles in our app.
Data privacy
‍We need to know how you use our app – but we will not sell this information to third parties.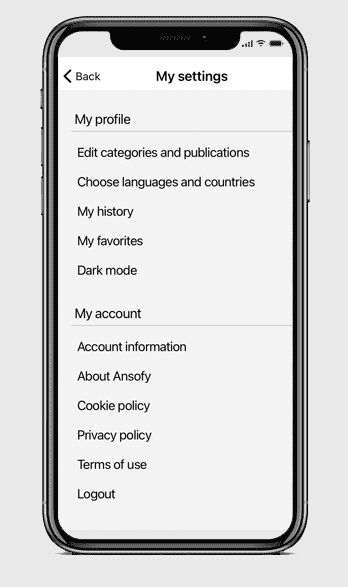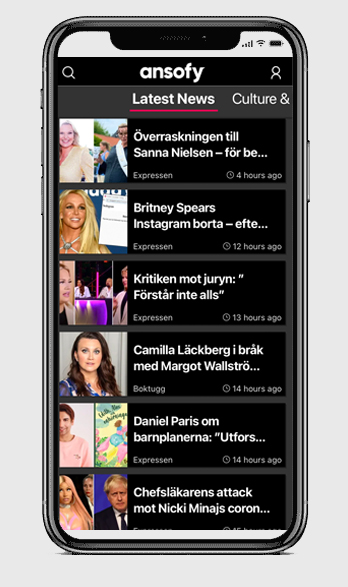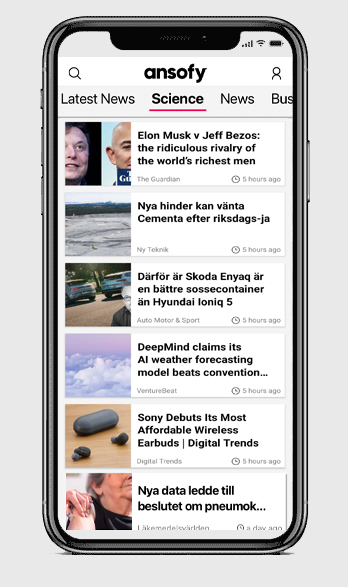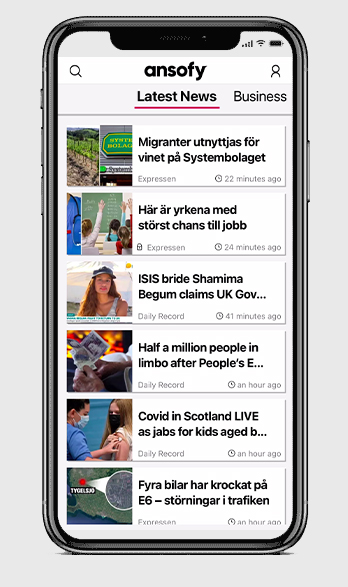 Planned improvements
We are constantly working on improving and updating our app – which we know will be greatly appreciated by our readers.
What we are working on next is even further personalization
Premium version
- AI suggested news will make it easier for you to find more interesting articles and news.
- We are also planning a channel for independent journalists in order to support them and give them a platform to tell their side of the story.
Add and manage your subscriptions in the app, as well as share your account with family and friends. We are working towards offering the largest number of sources in all the countries our app supports.
‍
Download Ansofy‍